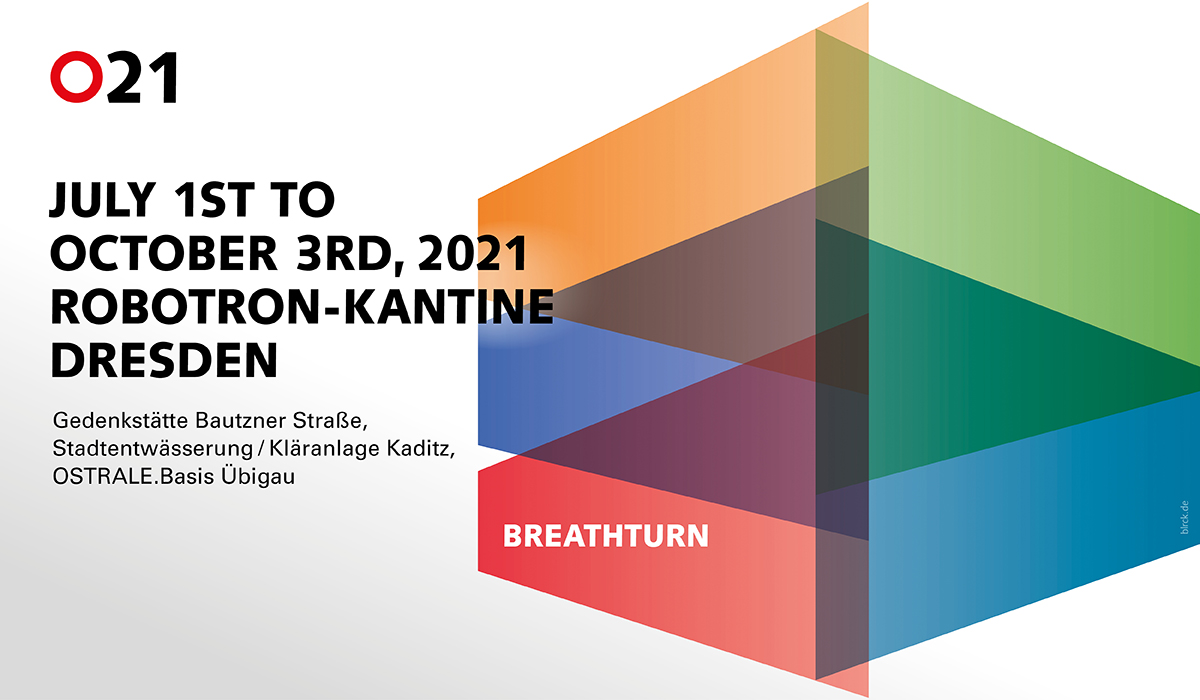 OSTRALE Biennale O21, Breathturn
13. International Exhibition of Contemporary Arts
Dresden 01.07. – 03.10.2021
The OSTRALE Biennale O21 Breathturn international exhibition of contemporary arts has closed its doors on the 3rd of October 2021. During the 3 month opening period, 20.000 visitors have come to the exhibition venues in the Robotron Kantine, the Stadtentwässerung Dresden and the Gedenkstätte Bautzner Straße memorial museum, among them 2.500 students.
BREATHTURN
In the rivers north the future / I cast the net (Paul Celan)

Being human is not enough, and already too much. Sometimes we act like robots, but want to feel like animals. How can we breathe and rethink work and pleasure, art and industry, politics and poetics, when everything flows into each other, like streams into a river? Is the whole planet our home or just the square meters we occupy?
Between disorientation and reorientation, to find new directions and avoid dead ends, we need to breathe differently. We have to change our perspective and pay attention to those at the borders of our field of vision: the misfits, the oppressed, and the unknown, but also biospheres, buildings and social spaces. At the gate of a new, post-pandemic era, exhausted but hopeful, curious and ready for a change, the OSTRALE in 2021 explores the ways we coexist with our fellow humans, animals and our complex environment.