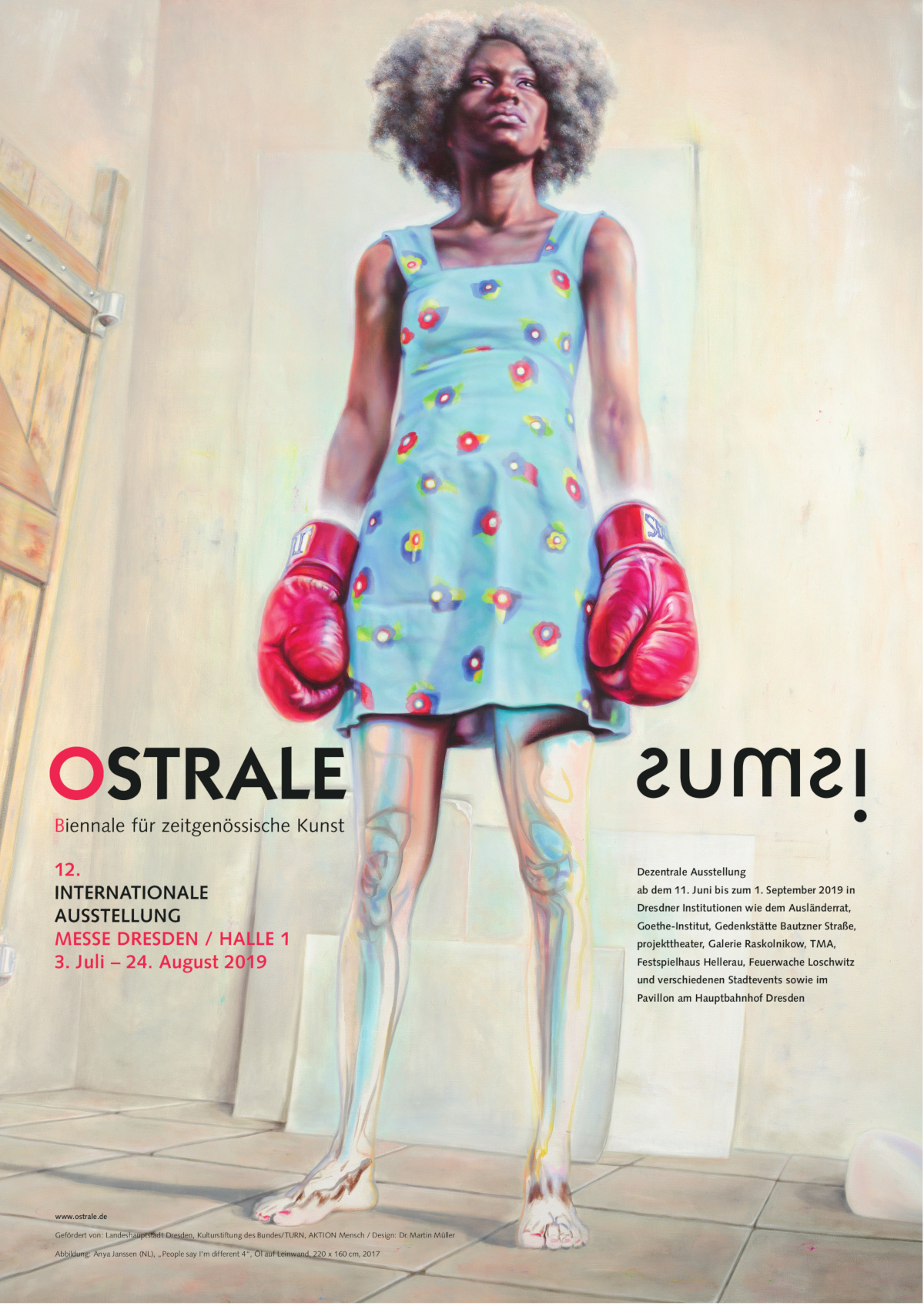 OSTRALE Biennale O19
The OSTRALE Biennale O19 will take place from 3rd July to 24th August 2019 in the Fair Dresden Hall No.1 as main location.
As part of the Biennale O19, the decentralized exhibition will take place from 11th June to 8th September 2019 in Dresden institutions such as the Dresden Foreigners' Council e.V., Goethe-Institut, Memorial Bautzner Straße, projekttheater dresden e.V., Arthaus Raskolnikow e.V./Gallery, Trans-Media Academy Hellerau e.V., Old Firestation Loschwitz | e. Art and Culture Association and the Royal Pavilion at the Mainstation Dresden.
The second Biennale is dedicated to the central theme "ism" in the 12th OSTRALE.
Isms are mostly used as dogmas, juxtaposition, concept of art and social values. Always produced by man, they are also delimitations to other world views.
The subject and the collective perception are inextricably linked in art with the current discourses. Here, too, the new media are increasingly allowing limits to be tested.
What is art, what can art and, in particular, what is art allowed to do?
Should we reset, reset, re-consider attitudes and attitudes, use ism as a discussion and mindset, direct the expanded concept of art as a universal destiny of human creativity to all areas of the lifeworld reality "ism"?